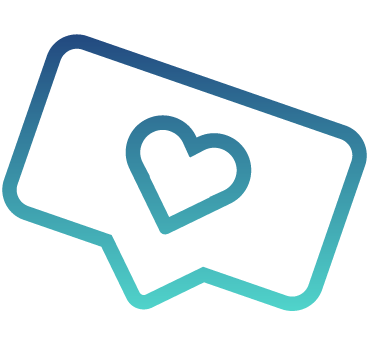 We have thousands of happy customers, but don't take our word for it!  
If you have some feedback for us, we'd love to hear from you. Simply send an email to admin@nzcollections.co.nz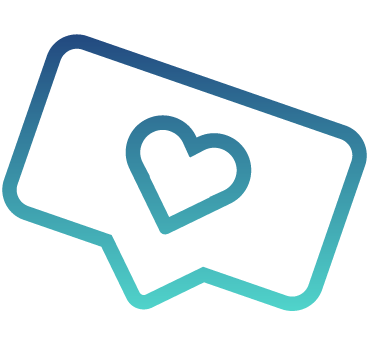 Dear NZ Collections, after exhausting ALL avenues to recoup our debt from a past tenant, many emails and phone calls, not to mention the time involved. We decided to put the debt with you (our first one). How delighted were we when the accountant rang me after hours to say that in the space of 24 hours the debt had been paid into our account in full by the debtor. We were pretty impressed and relieved. A fantastic result for us and our Landlord – well done NZ Collections! And here is to many future successful recoveries for your clients.
Action has been swift and professional. Much appreciate your excellent service.
A big thank you for following up on a debt for us and getting the debtors to pay in full in within a week of lodging the debt with you. You kept me up-to-date throughout the whole process and followed through to ensure the debtor did not reverse the funds. We have always used you for our tenant debts with fantastic results and this time was no different! Again thank you for getting such a great outcome for us!
Wow, I sent through this application early in the morning, and by 4 o'clock this afternoon NZ Collections had the debtor connected into a repayment plan. I am very impressed!
Thank you so much for all your hard work and determination. Both myself and the owner of the property are thrilled with the result you achieved. I lodged a debt with NZ Collections, and the debtor who is a registered financial advisor was defaulting at $20.00 per week and being very difficult about repaying the debt. I paid for NZ Collections to publish a blog article outlining the facts of the case. The debtor and his company dug their toes in even further. Within a few weeks some of the debtors clients had read the article and decided not to deal with him again. Within two weeks of this the debtor had paid the debt in full, in one go, including NZ Collections' fees. This approach clearly works well on debtors that are trying to protect their online profile or reputation. A fantastic service, worth every penny and extremely happy with the end result.
WOW! Bad Tenants!…what an stressful, emotional, and financial journey, one that opened my eyes to the "system" and how blatantly dishonest people can be, but I was determined to fight back and I couldn't have done that without NZ Collections help in particular Kurt, so a BIG thank you to NZ Collections for your continued help and fingers still crossed.. I have already recommended NZC, and even to related businesses that have failed where NZC has succeeded.
I previously spend lots of time and energy to follow up on the debt through collection department recommended by court , nothing came out after a year. Your company made it so easy – I just can't believe it! I will let all my friends know about this. It's incredibly efficient.
We gave NZC some outstanding debts to collect. Within a very short period of time they had entered into payment arrangements with each tenant – 100% strike rate! We have received regular updates along the way. The NZC process is simple and efficient and the best part is that it hasn't cost us at all
After 4months we were delighted to receive a cheque in the post from NZ Collections from a debt going back 3 years. This was a pleasant surprise as we had pretty much written off the $1,200. If it wasn't for NZ Collections we wouldn't have pursued this any further even though we had an Order of Tenancy Tribunal notice. Well worth getting NZ Collections on board. Couldn't be happier!
We are very happy with the service from NZC. The service is cost effective, uncomplicated, and we have been largely successful having debts collected. Communication is prompt and comprehensive.
We're delighted, its so nice to see debts being repaid by tenants who turned feral and we'd had no joy chasing them up.
I have a holiday home that I rent out, and I have learned I have been too trusting. Unfortunately there are always people who like to take advantage and will do a runner without paying. Often after chasing a debt for a period of time, you give up. This is where I was at, but after a cold call from NZ Collections offering tenancy services, I had nothing to lose by putting them onto it – they do not charge without results. They were fantastic. They located and communicated with the person and somehow managed to arrange payments where I could not. They are professional and they deliver. I would totally recommend them to sort your runaway tenants!
We first heard about your company where it was advertised on the rear of one of your company cars. We have so far been very impressed with the progress you have made in retrieving debt for our group. Your staff are very professional and communicative. Thank you very much.
I have lodged five debtors with NZ Collections, and I am on an 80% strike rate so far, just waiting to see if the last debtor attaches. Its a fantastic service, I would highly recommend it to anyone. Thanks NZ Collections Team!
We have been using NZ Collections for two years now and the service is fantastic. Great work guys.
I lodged a debt with NZ Collections, they were fast and efficient at contacting the debtor and they were able to get a repayment plan in place in less than a week. Well done guys, keep it up.
We just started with NZC and we are really impressed with the results. I would just like to say, thank you so much, what an incredible result, in such a short time frame. Keep up the great work.
We found NZC to be very professional, efficient and above all successful in recovering a long outstanding debt. The progress updates were much appreciated keeping us informed on what was happening. We can definitely recommend their service to others.
I have had the same debt lodged for 12 months or more with one of your competitors and haven't seen a bean. Two days is all you needed and there is now a payment plan in place. AWESOME
Mr Rental West Auckland started using NZC as our debt collection partner about 12 months ago, in this time we have seen an increase in debt collected of about 2000% over our previous partners. We enjoy having NZC as a partner as they are constantly looking for new ways to get outcomes for their clients and this has had a significant positive impact to our cash flow. We have been able to reduce human resource in our business as we now have a partner we can trust with our long term debtors rather than wasting time managing untested bitsy systems internally. Overall we have been ecstatic with NZC as our debt collecting partner as we have seen a significant reduction in costs and an enormous increase in the money we get back. We would highly recommend NZC to any other company looking for a reliable, consistent and forward thinking debt collection partner.
GREAT SERVICE, EASY PEASEY I sent the forms in on the Monday, I had feedback within 5 minutes of confirmation of all the details and costs, then two days later receive the best news. Found the C lient- Debt and a payment put in place. Our Property Managers from Professionals Whakatane, that have used this Company of late, have VERY HIGH RECOMMENDATIONS TO USE NZ Collections.
I would like to thank the team at NZ Collections. When we lodge a debt for collection, it is dealt with quickly and they let me know what is happening quickly. They get a good strike rate, so we are happy
I had been using another debt collection agency who seemed to take the debtors details and not do much with them even though I knew the tenants phone numbers and addresses were correct. I appreciate the debt being acted upon quickly whilst we know the debtors location and number. Whilst I appreciate that tenant debt is one of the hardest debts to collect, if all details are correct then it makes the collection a whole lot easier if the collection agency acts quickly. Your prompt replies to lodgements and regular updates keeps me informed and assures that you are doing your job! I will definitely and have already recommended you to any landlord seeking to recover tenant debt.
The Auckland Property Investor' Association is proud to count team behind NZ Collections as our good friends and working partners. We share the same vision of empowering property investors and landlords through education and continual adaptation of the ever changing property management market. Our association with NZC has brought our members tremendous added benefits and industry knowledge. We look forward to working with NZC to make new innovative products and services available to our members.
We at Ascent Property Management Ltd are very impressed with how quickly and efficiently NZ Collections has worked with us. Communication and updates have been fantastic, and lodgements had one come back within 5 days. I highly recommend this service to everyone.
So far we have lodged two debtors with NZ Collections and have managed to get payment plans established for both of them. I'm really impressed with the service and efficiency! Cheers.
Your quick response and action to collect the debt is really appreciated and any-more collections will be coming your way.
We have contracted various debt collectors in the past with very limited or non existent results. We recently sent NZ Collections a portfolio of files to collect as a trial. NZ Collections exceeded our expectations, they collected debts that were already loaded with other collection agencies, communicated throughout the process and provided consulting on ways to mitigate future risk and loss. We highly recommend landlords and property managers use this service. We deal in high volumes of cases and will be contracting NZ Collections on all future files.
We lodged a debt and NZC connected a repayment plan within 24 hours, that must be the fastest track down in history.
We have been using NZC for some time now and we receive friendly, consistent, high quality service. NZC connect repayment plans often inside 72 hours from when we lodge a debt for collection. I would highly recommend the use of this service to any property manager or property investor.
We have found your service to be particularly helpful in all aspects of collection and would be happy to recommend you to any prospective landlords.
Having been in property management for several years, I have had several debt collection companies pass in front of me – promising the world.and unfortunately failing to deliver. It was with this remarkably underwhelmed mind-set that I had my staff start using your services and I have been nothing but impressed with the both your manner and delivery on collection. To all those out there that have had a similar bad experience with debt collection companies, I can say wholeheartedly that these guys are different. My staff literally sit back and the cheques arrive. 100% recommend.
Very impressed with the service in which you provide. Fast contact with debtor and great communication with us. 100% recommended.
After sending a debt file through only a matter of days ago, NZC have successfully come to a debt repayment arrangement with the debtor. This is a fantastic result and a true reflection of the great work do, thank you!
We've been looking at the number of successful collections you guys have done for us this year and we're really happy with the result. We're happy with the level of communication we receive and find the reports you send helpful. Thanks again and keep up the good work – we're impressed with your strike rate.
Harveys Rentals in Paraparaumu have used NZC on several occasions to recover monies owed to the Company by previous Tenants. Their service has been impeccable and the results amazing. Harveys Real Estate has no hesitation in recommending NZC to any prospective client.
WOW! That was super fast! Tony and I are just saying not even the Police could find her that fast. Awesome work we are well and truly impressed! I'm blown away, we try so hard to get a hold of ex-tenants so I appreciate how quickly you've managed to track her down… and get a payment arrangement in place, it's great stuff! Cheers
I must say your Debt Collecting process is absolutely second to none! With a recent debt collect we have lodged with you, I am thrilled with the turnaround time of merely a week to have a payment plan in place. After lengthy efforts by our company chasing this individual, it is worth every penny engaging your impeccable service. Further to this your team who we have been liaising with are friendly and quick to respond, it is a pleasure to work with you all and hopefully we actually won't need you too much going forward! Though in the case we do… we would certainly not hesitate to use your service again and we will definitely be recommending you to others.
I lodged a debt for collection with NZ Collections. They communicated well, and fast produced positive results. Well done and thanks NZ Collections, we are totally impressed!
As an investor I had tried to recover the debt myself but had no luck. I lodged the debt with NZ Collections, they managed to recover the full debt and their fee on top of the debt. They were swift and professional and they attained an excellent result. Congratulations and thank you NZ Collections.
I would just like to say how pleased I am with the service provided by NZ Collections. I was daunted by the prospect of trying to recover a substantial amount of money owed to me by a former tenant, and your company have been extremely helpful, contacting the person concerned and putting a payment plan in place in a very short time. The plan is working well, and repayments are coming in without any further effort and worry on my part. I am most grateful, and would recommend the company to anyone with similar debt collection problems.
I really did not expect you to find my ex-tenant, let alone extract money from her. I am happy that it cost me nothing to lodge the debt and have been very happy with the cheques I receive each payout period. Choice!
Many many thanks for catching this bastard. When I gave you the file I really thought that I had reached the end of the line with this elusive sickness beneficiary. The money we get is good but the best part is that his balls are now on the line thanks to your persistence. Again. thanks, thanks, thanks.
Even though the debt owed was small you did it well, charging 25%+GST we have no hesitation in recommending you to any of our friends or colleagues.
NZ Collections have provided the most prompt, professional and efficient debt collection method I have come across. It is a pleasure to know this service is available and works.
Thanks for your hard work, or was it magic? Either way I am happy with the result and can recommend your service to any other investor looking for a credit control company to assist with sneaky tenants. Thanks again for the result.
I wish I had known your service two years ago! I have been given up of getting any help until I saw the add in the CPIA Bulletin. What a great surprise and amazingly quick response! Truly I can recommend to everyone who has been left alone without any help. I think there are a lot of novice landlords like me out there that are having sleepless nights. Talk to the NZ Collections team and you will be surprised at how good they are!
Quality Property Management Ltd has been dealing with NZC for well over a year and I can highly recommend their services. Previously our Property Managers and I were attempting to collect old debts ourselves which took up a lot of our valuable time and effort with very few positive results. NZC have had a success rate of over 90% on our collections which is fantastic and has saved our company a lot of money and time and has resulted in some very happy landlords. I now pass on all debt collection of vacated tenant debts to NZC, this allows our Property Managers to focus on their core roles and leave debt collection to the experts. NZC constantly keep us up to date with what is happening and have very clear and concise reporting.
I am seriously impressed with your service! 1 week and you have connected a repayment plan for a ex-tenant. You make it look so easy! The landlords are thrilled, as am I. Thank you so much for your efficient service.
I have been very grateful for all the work that NZC have done in aiding the recovery of nearing $6,000 worth of debt. The management was signed up on a NZC Management Agreement which had a debt collection clause so NZC added their fee to the top of the debt. No matter how much you can call and mediate, sometimes there is nothing like the clout of a debt collector, to spur people in to action! Thank you NZC!
I must say I am so impressed by the speedy response in dealing with our debt submission and the result you have managed to get for us with our debtor. Much more effective than other companies we have used in the past!! Thanks so much!
NZC are great, they are fast and efficient and communicate well. Our owners are happy so we are happy. Great work 🙂
I love your service, knowing tenants will have to pay when they think they have got away with not paying!
Good work team NZC! Im really happy with the level of communication and the results. Thanks so much you are wonderful!
We are well pleased with NZC. The service overall is outstanding and we have been impressed that they work on new and old debts continuously – never giving up! Communication and reports are received regularly as they work with debtors, which is excellent to track their progress. We have found staff to be friendly and eager to help, even with our debts of lesser value. Thanks for the awesome work you do!
I have been using NZC for my debt collection needs for some time now, and find them delightful to deal with, and they get great results. Thank you NZC, you guys are awesome 🙂
At Youngs Property Management Solutions we have seen great results from NZC, they are very thorough. I highly recommend them, I have tried several different debt collectors with little successes. It's fabulous to bring great results to our landlords that they deserve.